First Night Seder at PSJC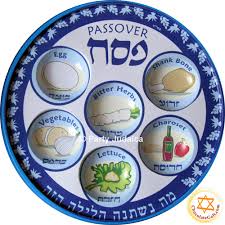 Monday, April 10 | Doors open 5:30PM; Seder begins 6:00PM
For the second year and in collaboration with Ohel Ayalah and Kings Bay Y of Windsor Terrace, we will be hosting a first night seder in the Lower sanctuary of PSJC.
This seder caters to both adults and kids. It is a "family friendly" energetic seder that should be engaging for people of all ages. A wonderful colleague, Rabbi Moshe Steigmann, will lead the seder. Kids will have a play-space nearby, under adult supervision.
How much does this amazing opportunity cost?
$55/person for adults; $48/person for adults who are members of PSJC; $15/child 2-12 years old, and free to children 2 and under who sit on an adult's lap.
How do I sign up?
Seder reservations are available at the Ohel Ayalah website.
The only way to make a reservation is to pay. They accept Paypal or a credit card. Or you can pay by check. Instructions for sending a check are at the website. Deadline for receiving a check is Friday, April 7. The first seder usually sells out 5 days before, so don't wait!
If you have any questions, contact Ohel Ayalah.
A few more bits of information about the Seder
This seder is traditional, egalitarian, interactive, fun and intellectually stimulating. People can sign up as individuals or as groups of friends or family. Indicated seating preferences are honored. We will use the haggadah, A Different Night (compact edition), and at the end of the night, it is yours to take home.
After about two hours of discussion and seder ritual, we will enjoy a full catered seder meal, served buffet style. All food is kosher for Passover. After the meal, we perform more seder rituals, including filling Elijah's and Miriam's cups, and we sing some more. The seder ends about 10:15PM.
If you are looking for a good first-night seder, please consider joining my family and me at Park Slope Jewish Center (1320 Eighth Avenue, Brooklyn) on April 10.
Hag Sameach!
Rabbi Carie Carter
Fri, April 20 2018 5 Iyyar 5778